Information
Overview
Alliance University is a Private University established in Karnataka State by Act No.34 of year 2010 and is recognized by the University Grants Commission (UGC), New Delhi.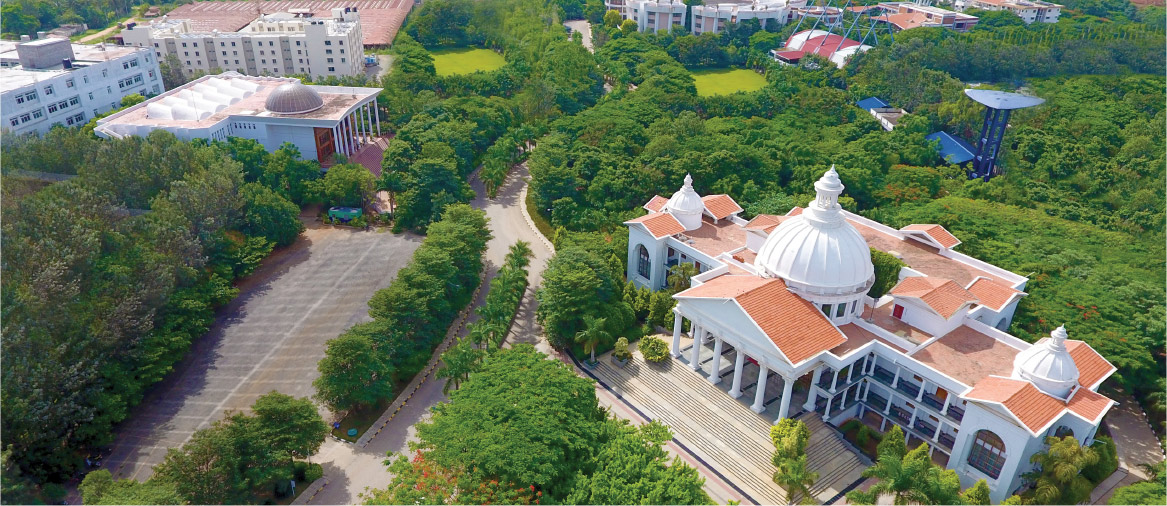 Alliance University is a renowned university of higher learning located on an extensive state-of-the-art campus in Bengaluru offering a variety of degree courses. The University has baccalaureate concentrations, postgraduate offerings, doctoral degree programs and several professional certificate programs.
Alliance University aspires to be among the best universities in the world by the year 2025 through a series of strategically crafted moves, precisely calibrated action plans and an unwavering commitment to the pursuit of excellence.
While its oldest professional school—Alliance School of Business—is consistently ranked among the top ten private business schools in India by various ranking agencies, the University having already established Alliance College of Engineering and Design; Alliance School of Law; and Alliance Ascent College, is in the process of establishing many other prominent academic units, viz., Alliance College of Arts and Humanities; Alliance College of Science; Alliance College of Medicine and Dentistry; Alliance College of Education and Human Services; Alliance School of Health Sciences; and Alliance College of Media and Communications.
The ambience and serenity of a world-class infrastructure housed in a 'green' campus; faculty who have proven themselves in their respective fields by providing an excellent blend of rigor and relevance in their teaching; staff who are ever ready to reach out; robust industry interactions; research aimed at solving problems of the real world; a plethora of international collaborative arrangements; outreach activities that touch the lives of a wide cross section of society; and an exemplary track record in career counseling and placement facilitation—all combine to provide a rare synergy that transcends artificial barriers and enables students to follow their hearts with passion and confidence.
Vision
Alliance University's vision is to be a world-class University that nurtures talent and catalytically transforms the lives of millions through excellence in teaching, research, service and community development. To uphold a commitment to shaping lives through scholarly teaching and learning, and that which contributes to an equitable and holistic transformation of society at large.
Mission
The mission of the University is to create and sustain a community of lifelong learners in an environment that emphasizes literacy, critical thinking, and humanistic and scientific inquiry.
The University shall provide a dynamic, challenging and ethical environment for pursuing high quality teaching, research, learning and service across all areas of University, where students, faculty and other key constituents can interact, collaborate and partner with the global community for creation and dissemination of knowledge and transform lives of people through innovation and excellence in higher education.
Center for Industry Interaction
Center for Industry Interaction provides an interface between the academic and the corporate world through interactive sessions organized at the Alliance University. Leading practitioners from diverse industry backgrounds share their insights and management lessons at interactive sessions with students.
Mentoring
Mentorship is part of the larger ecosystem of the University to support and assist students from outside their direct learning structure, and to ensure that they develop the right skills and attitude to broaden their employment and educational options, while achieving their fuller potential as responsible adults.
Lectures and Tutorials
Classrooms and lecture halls at Alliance University are well-equipped with the modern teaching aids such as multimedia projectors and computers with Wi-Fi connectivity.
Case Study
Case studies are designed and delivered in the classroom, which provide students with a framework to understand and analyze real-world challenges in a simulated setting.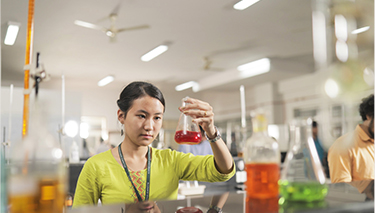 Practicals / Workshops
The practicals sessions are ideal testing grounds for students to apply, test and confirm the curriculum that is delivered in the classroom. Well-equipped laboratories ensure that students receive world-class learning resources alongside access to learning content management software in domains of engineering and design, management and media and communications.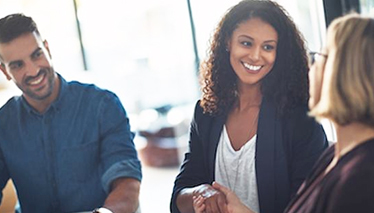 International collaborations
International collaborations between Alliance University and universities abroad extend to students an opportunity to study at internationally-renowned, accredited partner universities while gaining an in-depth exposure to a different study environment. It prepares the students to adapt and excel in a global work environment, while helping them to understand different cultures, work styles and mindsets.
Centers for Excellence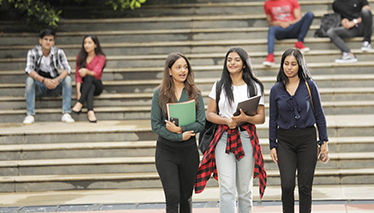 The Centre for Excellence at Alliance University aims at preparing students to enhance well-rounded awareness and knowledge about relevant soft skills, such as personal development, business etiquette, grooming, presentation skills, workplace conduct, and business awareness.
MBA Overview
Alliance University is counted among the top universities in India and offers MBA courses at the Alliance School of Business, which is ranked among the top MBA colleges in the country. The Master of Business Administration (MBA) course offered by Alliance School of Business, Alliance University, is the flagship course of the School and is accredited by the International Assembly for Collegiate Business Education (IACBE), USA—a premier international accreditation body for business management programs. Crafted with utmost care and with the cooperation of academics and practitioners worldwide, the curriculum offered is rigorous, contemporary and forward-looking. The course is designed to equip graduates with the skills, abilities and knowledge that will enable them to take up positions of higher responsibility in the corporate world anywhere, or to become entrepreneurs.
The Master of Business Administration (MBA) course curriculum consists of general management subjects, core subjects and elective subjects that reflect the student's chosen area of specialization: Marketing; Finance; Organizational Leadership and Strategy (OB & HR); Operations; Retail; Banking and Financial Services; Hospitality; Entrepreneurship and Family Business; International Business; or Communications. One of the differentiating features of the curriculum is the range and depth of electives, which are industry-specific and where rigor and relevance are appropriately balanced, resulting in the greater marketability of graduates. The specialization areas include a field-based Industry Internship Program and a Dissertation. Students are encouraged to choose an area of specialization that suitably matches with their interests and skill sets. A specialization area is offered in the MBA course subject to a minimum enrollment.
Accredited by The International Assembly for Collegiate Business Education (IACBE), USA
Alliance School of Business has received specialized accreditation for its business programs through the International Assembly for Collegiate Business Education (IACBE) located at 11374 Strang Line Road in Lenexa, Kansas, USA. The business programs in the following degrees are accredited by the IACBE:
BBA
First Semester
Managerial Mathematics
Fundamentals of Management
Fundamentals of Accounting
Marketing Management
Managerial Economics
Human Resource Management
Fine Arts and Indian Culture
Second Semester
Language - II
Financial Accounting
Statistics for Managerial Decisions
Macro Economics for Business
Marketing of Services
Organizational Behavior
Managerial Ethics and Corporate Social Resoponsibility
French/German.